|
Weekly Newspaper and Travel Guide
for Pecos Country of West Texas
Opinion
Tuesday, October 11, 2005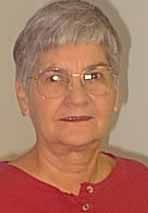 Squarely Pegged
By Peggy McCracken
<!=====paste copy here==========================>
Snorkel saves the day
for tired scuba diver
Grandson Jason took to scuba diving like a duck to swimming. Son David panicked at his first underwater breathing experience, but soon caught on and now calls himself a dive pro.
I gave out Sunday before we even finished the shallow water training, bowing to leg cramps and difficulty following instructions. I found that when Darrell Rhyne showed us two methods of clearing the breathing tube of water (after letting it float free and retrieving it), I got the two mixed up and wound up with a mouth full of water.
After lunch and a short nap, I put on my fins and mask and took another stab at snorkeling. On my first scuba attempt several years ago, I couldn't get enough breath though the long tube to snorkel. This time I wasn't so tired, and found it easy to wiggle my legs and scoot across the surface like the little duck that kept us company all day.
The water in the Balmorhea State Park pool is so clear, the 23-foot bottom appears to be within touching distance. I saw bright flashes of silver fish, blue cat swimming below me, the endangered Pecos Gambusia that I've written so much about, turtles, crawdads and thousands of little critters I can't name.
Clouds hovered overhead all day Sunday, and a rainstorm hit just as the guys completed their last dive. I was already in the dressing room, in my dry clothes, but hurried back to retrieve the now-wet towels, food and my new glasses that had blown off the table and gotten bent.
A prudent person would have stayed under shelter and let the guys in wet suits gather up the stuff, but not me. I had to get my jeans soaked, and you know how cold wet denim can be. Fortunately, I protected my spare shirt, so went back and donned it over my bathing suit bottoms, which I had used the hair dryer on the wall to dry out.
The rain slowed enough that we could get the gear over to Darrell's "Hallelujah Scuba Shop" across the road from the pool. It is the responsibility of the diver to rinse and hang up his own gear to dry for the next day's dive. So we performed that chore before heading back to Pecos, enjoying rain all the way.
A nice surprise awaited us, as granddaughter Amanda and 3-year-old Cieara had driven over from Midland to partake of Helen's delicious supper of porcupine meatballs with rice, beans and corn. Helen is David's wife: a great cook and housekeeper. She had spent the day cleaning my house while we kids played, bless her soul.
As I write this early Monday, fog hangs close to the ground. I am hoping it lifts and gives us a sunny day for the last four dives. Even for a tired old Grandma, it is great to be close to nature with people you enjoy. David and Jason are great company in any kind of weather.
"For God so loved the world that he gave his one and only Son, that whoever believes in him shall not perish but have eternal life." John 3:1, NIV
EDITOR'S NOTE: Peggy McCracken is Enterprise business manager. Contact her at HYPERLINK "mailto:peg2@pecos.net" peg2@pecos.net
Your View
Pecos fans should give coach a chance
Dear Editor,
I felt I had to write this letter when I heard that Coach Patrick Willis was not getting the support and respect that he so richly deserves. I'm just heartsick to learn that the football fans of Pecos don't seem to appreciate their good luck in having Coach Willis as their head coach of the Pecos Eagles. I sure wish the Pecos school district hadn't stolen him away from Cooper High School, here in Abilene, because we sure could use him now! (Check out Abilene Cooper's record since Coach Willis left).
I know Coach Willis well and have always appreciated his compassion and his ability to instill confidence in his players. He seems to be able to get just a little bit more out of his players than they think they can deliver. He coached my two sons at Cooper during their four years of high school. They learned so much and accomplished so much under his expert guidance. With Patrick Willis' help my boys excelled at their positions on the football field. My sons are still excelling on the football field at the college level, thanks, in a great part, to Coach Willis.
In my sons' senior year (2002-2003), Cooper High School was considered the underdog in the district. With Coach Willis' knowledge and wisdom, he helped guide the team to an undefeated season for the first time in 23 YEARS!!! If you give Coach Willis the chance, this could be your story, as well, Pecos High School!
He tries to instill in all of his players a winning and can-do attitude. We all know that if a player thinks he can do the job, he will do the job and be successful. Coach Willis works hard to give all of the kids that positive attitude. Please, Pecos fans, for your sons' sake, don't sabotage his efforts. You all need to realize a good thing when you have it right under your noses!
COACH PATRICK WILLIS CAN, AND WILL, MAKE A HUGE DIFFERENCE IF YOU JUST GIVE HIM YOUR SUPPORT!! LINDA GALUSHA
Abilene, TX 79605
Publisher's views on Iraq, Vietnam questioned
Dear Editor:
Since you have elected to publish your personal views in several political articles and not the view of a impartial editor, I ask that I be allowed to respond to your views, the performance of your newspaper and several problems in Reeves County that need to be addressed. Since my response is rather lengthy, I ask that you print my letter in three parts. Thank you.
PART I I have read your views that relate to the war in Iraq and the war in Vietnam. I find your knowledge of ancient and medieval history quite interesting and entertaining, but I find your knowledge of the Vietnam War limited, your views on the war in Iraq quite disturbing and your cartoons and remarks about President Bush very distasteful. Your views seem to be nothing more than propaganda and following the liberal agenda of most news media in the United States at this time. Your statements that the United States and its allies cannot win this war is ridiculous. Your propaganda is harmful to our men and women in service to their country and an insult to the parents of every soldier that has given his or her life for the freedom all of us take for granted.
When you stated your views on this war, did you consider the soldiers from our community that are stationed in Iraq at this time? Did you consider the parents, husbands, wives and children of these soldiers? Did you consider that your views might have a devastating affect on the moral, mental state and actions of our soldiers in harms way? I find it troubling that you as editor of our local newspaper could cause our soldiers to question their superiors and the reason they are fighting terror. You and others like you hate this war! You seem to resent the President, his administration and the way they are fighting this war, but then you have offered no credible opinions as to how you would win this war! You and the liberal media can do nothing but gripe! Perhaps we should become passive and negotiate with these terrorists! Perhaps we should send all from the far left to Iraq and let them work out a deal! But then, perhaps you should talk to the families of the individuals that were beheaded on television by these terrorists. Ask them if negotiating worked! Mr. Briggs, I find your articles quite unpatriotic! Perhaps some day you to will find confidence in our soldiers and the military! They are the best in the world!
There are many in our community that find your views on Vietnam disturbing. We lost this war due to the media, their propaganda, the war protesters, the liberal left of that era and a government that tied the hands of our soldiers behind their backs. The same government that would not let them win a war that they could have won. The same government and their special interest groups that cared not for our soldiers, only for their own monetary gains. Your views are an insult to the 55,000 plus Americans that died in this war. Perhaps you should study the history of Robert McNamara, then Secretary of Defense under Kennedy and Johnson and the leaders of the government during this period. Perhaps you should sit down and discuss this issue with the ones that really know, the Vietnam Vets. I am sure they would enlighten you as to why we lost that war!
Mr. Briggs, the media then and now have done nothing but omit or distort the truth. They would not give our soldiers the recognition they deserved in Vietnam and have failed to compliment our soldiers for their progress in Iraq. These soldiers and our current government can do nothing right in the eyes of this media. For fear of being tried and convicted in the media for any mistake, some have probably hesitated and lost their lives. We at home have forgotten that war is hell. Innocent people die. Our news media has never seen it this way. A soldier that accidentally kills an innocent person or persons will most likely do life after being tried in the media and then tried by our courts. I believe there have been several cases tried by this media since this war started and some continue today. How short our memories are when it comes to 9/11. The justification for this war is "do we fight them in Iraq or do we fight in our own back yard". We lost over 3,000 of our fellow Americans on 9/11 to these terrorists. Do we really want to subject all Americans to a war on terror in the United States! There is no question that the insurgents we are fighting are not only a few Iraqi's, but also terrorists from several countries in that region. Anyone that can read knows that there are terrorist not only in that region, but other parts of the world including South America and our own country. Mr. Briggs, as a lawyer and former Marine you could be an inspiration to our men and women in service. , Remember our soldiers in your future articles. Try praising them for their sacrifices.
Fox News presented an outstanding program on Sunday night, War Stories by Oliver North. This program dealt with the problems in Vietnam. To see the truth about Vietnam, I recommend that everyone including Mr. Briggs obtain a video copy of this program.
To Be Continued: ROBERT L. HANKS <!==========end copy==================>
---
Pecos Enterprise
York M. "Smokey" Briggs, Publisher
324 S. Cedar St., Pecos, TX 79772
Phone 432-445-5475, FAX 432-445-4321
e-mail news@pecos.net
Associated Press text, photo, graphic, audio and/or video material shall not be published, broadcast, rewritten for broadcast or publication or redistributed directly or indirectly in any medium.
Copyright 2003-04 by Pecos Enterprise
---