NEWS PAGES

Obituaries
Archive
Photos

ADVERTISING
Commerce
Classified
Economic Development
TRAVEL
Area Papers
West Texas
STAFF
Smokey Briggs
Jon Fulbright
Peggy McCracken
Rosie Flores

LINKS
Other Sites
|
Weekly Newspaper and Travel Guide
for Pecos Country of West Texas
Opinion
Tuesday, August 30, 2005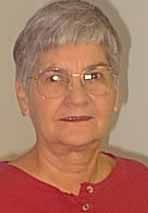 Squarely Pegged
By Peggy McCracken
<!=====paste copy here==========================>
Looking back
but going forward
Needing a column topic, I picked a copy of the Enterprise out of last year's morgue to jog my memory.
"Commissioners seek funds for Toyah, rehash rodeo stands fix," a headline reads. Ugh. Not the kind of memory I was looking for. Covering commissioners court during my prime reporting years was not the most fun a person can have.
In fact, my nemesis, Bernardo Martinez, Precinct 4 commissioner during that time, came into the office today. His newly slender frame looked sharp in a clean, pressed khaki shirt (the ragged, dirty T-shirt was underneath, he said).
Bernardo said he has lost 30 pounds while working hard in the hot Pecos sun. It looks good on him, really. And his demeanor has improved some from those days of political upheaval, when he always had some topic he wanted me to address in print.
"You should write about the water," Bernardo said, alluding to something between the city and county. I always found it hard to understand what he was talking about, and that hasn't changed. Whatever it was, it doesn't interest me.
But it does seem like a coincidence that the lead story on that front page I quoted above deals with the city's water and money woes. Seems like a contract with Reeves County was to pay the first 10 annual payments on the $8.5 million debt the city has incurred to develop the South Worsham water field.
I remember some controversy over that contract, and I don't know if the county is paying up or not. I do know the city still has money woes, because the topic came up during Wednesday night prayer meeting at my church. Seems they want to cut police officers' salaries by 10 percent.
Since I spent a lot of time in city council chambers during those early-morning meetings, I find it hard to drum up much interest for their money woes, either. Yes, I know, as a taxpayer, it affects me. And it sure affects me when we run short on water.
It just happens that that same issue of the paper contains my column about "Life in the slow lane," and how much I was enjoying the life of Riley. Things have changed some since June of last year, but I still am living the life of Riley. Just enough bookkeeping and volunteer work to keep my brain and body chugging along, but not enough to stress the nerves. And lots of vacations. I'm trying to set up scuba diving lessons for my grandson and myself.
"What does the worker gain from his toil?" Eccl. 3:9
EDITORS'S NOTE: Peggy McCracken is Enterprise business manager. Contact her at peg2@pecos.net <!==========end copy==================>
---



Pecos Enterprise
York M. "Smokey" Briggs, Publisher
324 S. Cedar St., Pecos, TX 79772
Phone 432-445-5475, FAX 432-445-4321
e-mail news@pecos.net

Associated Press text, photo, graphic, audio and/or video material shall not be published, broadcast, rewritten for broadcast or publication or redistributed directly or indirectly in any medium.
Copyright 2003-04 by Pecos Enterprise
---