NEWS PAGES

Obituaries
Archive
Photos

ADVERTISING
Commerce
Classified
Economic Development
TRAVEL
Area Papers
West Texas
STAFF
Smokey Briggs
Jon Fulbright
Peggy McCracken
Rosie Flores

LINKS
Other Sites
|
Weekly Newspaper and Travel Guide
for Pecos Country of West Texas
Opinion
Tuesday, August 23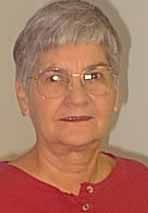 Squarely Pegged
By Peggy McCracken
<!=====paste copy here==========================>
Big shows dominate
Las Vegas Strip
Gambling is what made Las Vegas the entertainment center of the universe, but few people go there to gamble these days. I noticed right off that the acres and acres of slot machines were mostly sitting idle.
Every hotel is trying to out-do the next one by adding bigger and better attractions. It may be a volcano at the entrance to the Mirage; a rain storm in a fake desert at the Alladin; or water shooting up out of the ground at the Bellagio. Amanda and I saw the Eiffel Tower, but didn't go inside.
Friends I met on the plane said the Clint Holmes evening show at Harrah's is a "must see." For the $60 it would have cost each of us, we both saw the magician Rick Thomas and his Bengal tigers instead, and it was in the afternoon.
At the Circus Circus, where we stayed three nights for $101, we promenaded on the Midway and watched children and their parents screaming through the thrill rides. Amanda would have ridden every roller coaster in sight, but she didn't want to go by herself. And I haven't ridden a roller coaster since my first and last ride at Dallas' Fair Park back when I was half Amanda's age.
Some of the taxi rides offered all the thrill I needed. You have to take a taxi if you want to get where you're going in comfort and in minutes. The Strip is pretty short, and our trips averaged less than $10 each, not counting tips. If you go to Vegas, take along lots of dollar bills. They may not be popular with doormen and cabbies, but they are better than nothing. I accidentally gave one door-lady the $20 I was saving for the taxi driver. Amanda caught it, and the nice lady agreed to exchange it for the $1 I meant to give her. (I am probably the stingiest tipper in history.)
Back home in Pecos, I saw a documentary on the Las Vegas tourism industry. Promoters are focusing now on entertainment instead of gambling to keep Sin City teeming with tourists. That is good news to this Texan who prefers a sure thing to the illusion of riches that gambling offers. I don't care for most of the "entertainment" offered in Vegas, but a discerning person can find something worthwhile to see and do.
By the way, I didn't find my friends listed in the phone book, and the few related names I contacted didn't know them. Tough luck there, too.
"Direct me in the path of your commands, for there I find delight." Psalm 119:35
EDITOR'S NOTE: Peggy McCracken is Enterprise business manager. Contact her at peg2@pecos.net <!==========end copy==================>
---



Pecos Enterprise
York M. "Smokey" Briggs, Publisher
324 S. Cedar St., Pecos, TX 79772
Phone 432-445-5475, FAX 432-445-4321
e-mail news@pecos.net

Associated Press text, photo, graphic, audio and/or video material shall not be published, broadcast, rewritten for broadcast or publication or redistributed directly or indirectly in any medium.
Copyright 2003-04 by Pecos Enterprise
---