NEWS PAGES

Obituaries
Archive
Photos

ADVERTISING
Commerce
Classified
Economic Development
TRAVEL
Area Papers
West Texas
STAFF
Smokey Briggs
Jon Fulbright
Peggy McCracken
Rosie Flores

LINKS
Other Sites
|
Weekly Newspaper and Travel Guide
for Pecos Country of West Texas
Opinion
Tuesday, August 9, 2005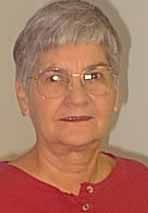 Squarely Pegged
By Peggy McCracken
<!=====paste copy here==========================>
Las Vegas, Nevada
here comes Peggy
OK, so Baptists donít go to Sin City, and they sure donít gamble. Then why am I heading for Nevadaís most famous gambling town for yet another vacation?
Amanda asked me to go with her, thatís why. Amanda is my oldest grandchild, the apple of my eye. She has blessed me with two beautiful great-granddaughters, and I would do just about anything for her.
Besides, friends from my childhood live in Las Vegas, and I may be able to look them up and renew those friendships. In fact, my first love, Duane Titus, moved to Las Vegas shortly after completing his military obligation, and after I married someone else. Itís not likely heís available or anything, but I would like to see how he turned out. And meet his family.
Family was everything in those long-ago days at Flomot. Duane and his brother, Junior, lived with their sister, Pauline Kell, much of the time. My sisters and I practically lived at their house in the big city of Flomot, baby-sitting Clifford, Mike and PeeWee, or just visiting. Whenever they went to the movies in Quitaque or Turkey, they took us along.
Tommy Abila also lives in Las Vegas. He was my sonís best friend from the Airbase days, and he still calls me Mom when he phones to inquire about David. His mother, Virginia, is Pat Tarinís sister. You know Pat from her work as district clerk.
Amanda says she wants to see some shows while weíre there, and I am sure she will spend time at the gaming tables. I may try my luck at Blackjack, having been trusted with a $50 stake to ďinvest.Ē I canít stand to gamble, but I did enjoy playing Blackjack and poker back in my wild youth. The only thing is, I liked being the Blackjack dealer. I donít think they will let me do that in Vegas.
Slot machines are definitely out. And that spinning wheel with the bouncing ball just doesnít interest me. Neither takes any skill. Rolling dice never appealed to me either. Maybe some skill is involved, but it looks like plain happenstance.
I donít believe in luck. The grace of God gets me through every day, and I will place my faith in Him to bring me back from Sin City unscathed and solvent.
ďEven the winds and the waves obey him!Ē Matthew 8:27b, NIV
EDITORíS NOTE: Peggy McCracken is Enterprise business manager. Contact her at peg2@pecos.net <!==========end copy==================>
---



Pecos Enterprise
York M. "Smokey" Briggs, Publisher
324 S. Cedar St., Pecos, TX 79772
Phone 432-445-5475, FAX 432-445-4321
e-mail news@pecos.net

Associated Press text, photo, graphic, audio and/or video material shall not be published, broadcast, rewritten for broadcast or publication or redistributed directly or indirectly in any medium.
Copyright 2003-04 by Pecos Enterprise
---