PECOS ENTERPRISE
Oct. 9, 1996
Main Menu
Morelia Crusade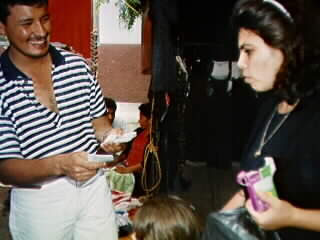 Raul Girarte, right, hands out tracts to passersby at a street market booth in Sahuayo, Mex. He and other members of Primera Iglesia Bautista Buen Pastor offered free sweet water and the "water of life," Jesus Christ.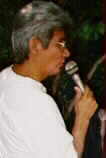 Rey Carreon of Pecos, Texas, left, preaches with the help of a loudspeaker at the booth. Carreon was one of five evangelists working with Primera Iglesia Bautista El Buen Pastor in conjunction with International Crusades' Morelia, Mexico Crusade Sept. 19-Oct. 1.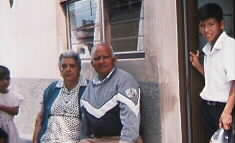 Ramon Victor Sr. and his wife, Consuelo, started the first Baptist church in Sahuayo, Mex. in their home. Gerardo Silva stands in their front door, while a grandaughter watches. The church planned daily door-to-door visits and home visits by appointment during a recent crusade.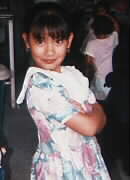 Sarai Victor, left, turns on the charm for the camera, as she did for children she and Peggy McCracken witnessed to in the streets during the Morelia, Mexico evangelistic crusade last month.
Peggy McCracken, right, of Pecos, Texas relaxes during a picnic for church members, evangelists and guests on the final day of a crusade in Sahuayo, Mich. Mexico. Roast, corn on the cob, salad, pasta and roasted green onions satisfied hearty appetites honed by a fast game of soccer. Gerardo Pineda, a banker from Honduras, captained the winning team.
Pecos Enterprise
324 S. Cedar St.
Pecos, TX 79772
E-Mail news@bitstreet.com